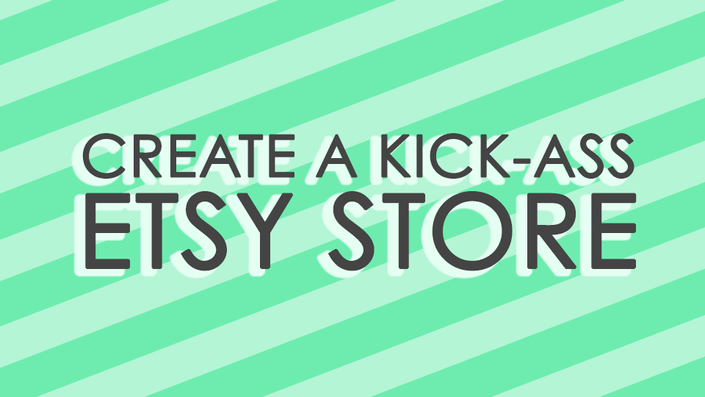 CREATE A KICK-ASS ETSY STORE - Spring 2019
Give your store a super-charged start with Nikki McWilliams
Join creative entrepreneur, Nikki McWilliams to learn how to create a kick-ass Etsy store for your handmade business.

With over 9 years experience running her successful homeware and accessories business with Etsy, Nikki was selected to become one of the UK's first Etsy Educators in back in October 2017.
In this 5 week online course, Nikki will guide you through setting up your very own store alongside sharing actionable tips and tricks for giving your creative business a super-charged start.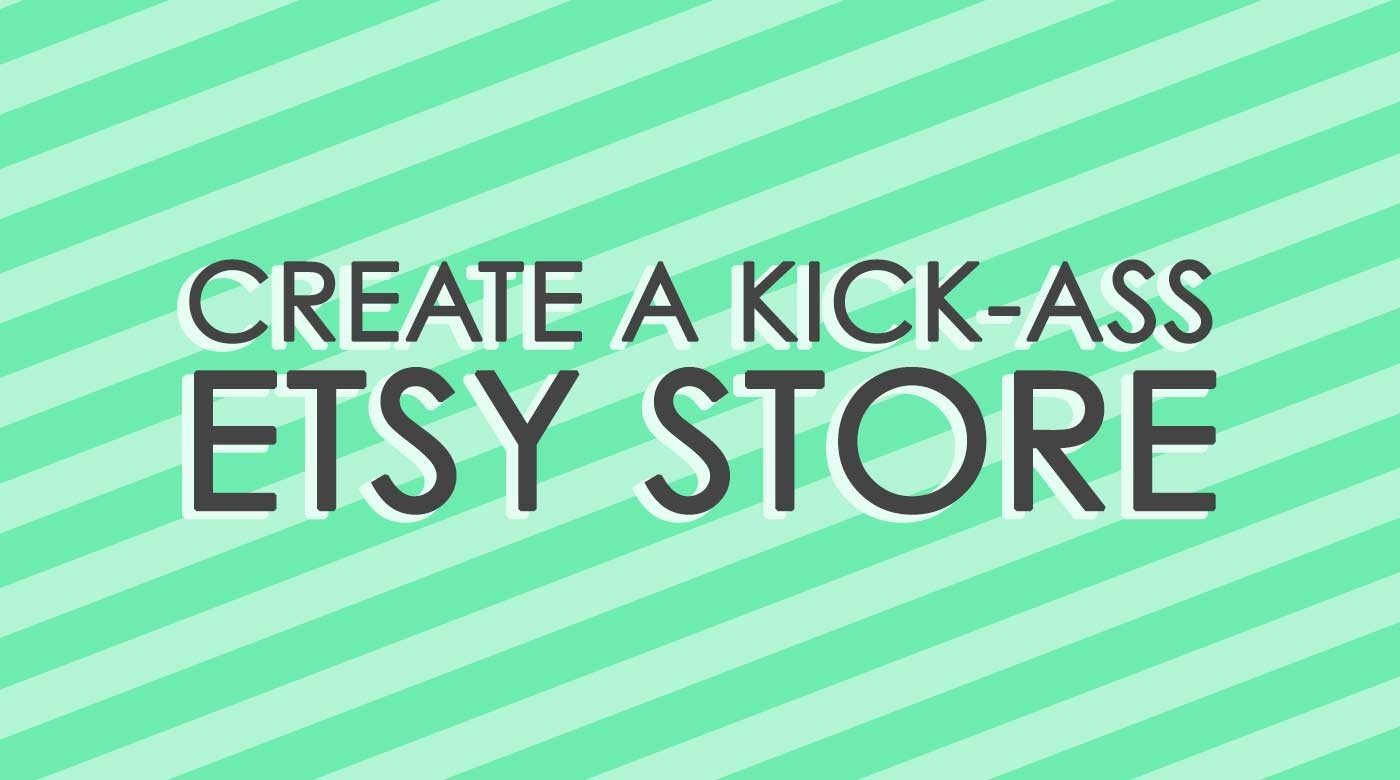 WHAT YOU GET:
• 5 Video Lectures (one per week)
• Downloadable check-lists to help you action your new knowledge and achieve your goals
• Weekly homework tasks
• Access to our private class Facebook Group. Connect with your class-mates and & share your progress with the group
• Weekly Facebook Live Q&A Sessions with Nikki & support during the course dates
BONUS: Class Stationery Pack from Nikki's Supply Store worth £25 (because the first day at school isn't complete without a new pencil case!)
My Create a Kick-Ass Etsy Store course is for you if:
• You're creative, motivated and keen to learn
• You want to sell Handmade products online (vintage and craft supplies are great too!)
• You're new to selling online and you're looking for professional guidance
• You want to learn the skills you need to run your own creative online business
• You're ready to commit 2-3 hours per week to developing and improving
Already opened your Etsy Store?
If your store is still in the early stages of opening this course is for you too! Have you opened your store and you're still waiting to make your first sale? In this course, i'll help you up your Etsy game and take your store to the next level.
The shipping section of the course is geared specifically towards UK sellers- so please bear this in mind if you're thinking about taking this course from outwith the UK.
OVER 5 WEEKS WE'LL COVER:
DEFINING YOUR OWN SUCCESS AND SETTING GOALS
My online business story and how it works for me
Using stats to stay motivated and on track
The importance of accountability
Techniques for planning, organising and taking action (including how I use Bullet Journaling for my biz)
Creating peer-to-peer support systems in our class Facebook group
GETTING STARTED

What to sell
Naming your store
Branding & Visual Identity
Writing product copy that sells
Using product titles & tags to be found
CREATING EXCELLENT PRODUCT PHOTOGRAPHS
Product photography categories and how these can work for you
Techniques for taking brilliant product photographs
Getting the most out of the equipment you have
STAND-OUT PACKAGING AND SHIPPING
Choosing the right postal packaging for your products
Using stand-out branded packaging
UK Delivery: using business services to get the best rates
Optimising dispatch processes & holiday shipping
Gift wrapping services
Best practices for mail related Customer Service
SOCIAL MEDIA MARKETING & BRANDING
Headers, Banners and Profile Pictures
Telling your story through social media
Choosing the right social media platforms for your business
Creating a community
Want to hear from the class of 2017/8? Here's what some of my students thought:
"I'd just like to say a huge thanks to Nikki for creating such an inspiring course. It got me super motivated to get my little creative business idea off the ground. The lectures gave me a fantastic insight into how to use Etsy to its fullest potential, but on top of that I'm now way more confident with the branding, photography and social media side of things too.
The live Q&As worked really well, this was my favourite part of the course. Nikki made sure she answered all of our questions thoroughly, and it was great to receive feedback and comments from an Etsy expert in real time!"
"Nikki was fantastic and answered all our questions in depth and gave examples and links. She was so positive and encouraging. Great thanks to her and to the rest of the group who all shared their ideas, experiences, support and links freely."
"It was such a motivational course, a kick start in the right direction. Thanks for all your support!"
"Nikki did a really good job getting to know us all. The amount of time and effort she put into all of the course from making the presentations to taking the time to do a love Q&A everything about the course was so detailed and considered."
"The presentations were easy to follow and the prefect length to fit into a lunch break or an evening. The live Q&A sessions were amazing, people asked such a varied range of questions that really helped to extend our knowledge of the days subject."
"So excited to use all my newly learnt skills and knowledge to set up my own Etsy store. Thanks Nikki!"
"Thank you for doing this course Nikki, and for being so open and giving!"
"It was an amazing course! I had an idea that I had been working on then your course came along and I thought it would be the perfect opportunity to take just to even see if I knew what I was doing/ if I could do and I am very happy to say it won't be long until my idea will be a real thing, thank you so much Nikki!"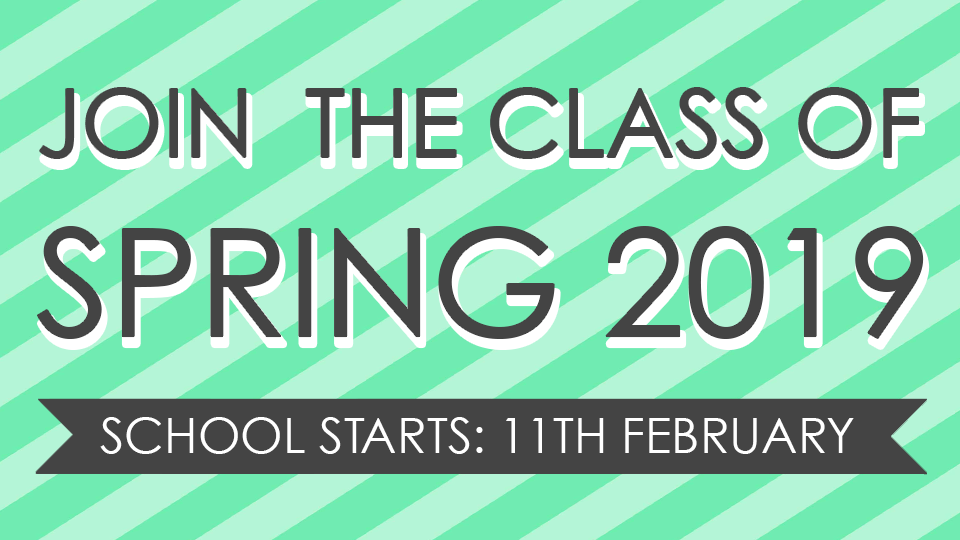 Your Instructor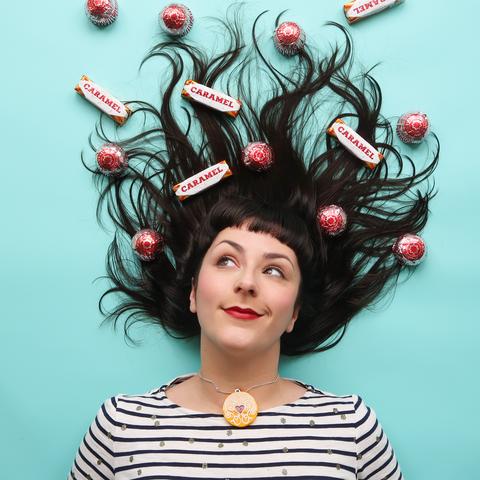 Nikki McWilliams is Creative Director, Founder and Chief Biscuit Sampler at Nikki McWilliams Ltd.
Nikki studied Fine Art at Dundee's Duncan of Jordanstone College of Art & Design, before going on to launch her homeware business online in 2009.
Since then, Nikki has grown her business using Etsy as integral part of her e-commerce strategy.
From making keyrings to sell to class-mates to co-founding a series of hand-made markets; Nikki has always had a passion for creative business and aspired to be her own boss from a young age.
She currently lives and works in Central Scotland.
Nikki's designs are inspired by a love of British culture, contemporary Pop-Art and her fascination with the ritual of the Tea Break. Always a little nostalgic, her work has been described as bright & playful with an attention to detail that's made to last.
Nikki's homeware range is made from start to finish in the UK and is currently stocked in over 30 stockists in Great Britain, as well as exclusively online at at www.nikkimcwilliams.etsy.com & www.nikkimcwilliams.com.
Frequently Asked Questions
When does the course start and finish?
The course runs for from 11th February 2019 and lasts for 5 weeks (finishing on 15th March 2019) It's designed for you to complete one section each week with a weekly Q&A and discussion over on our private Facebook Group. You're also totally welcome to work through the course material at your own pace- the Facebook Group will remain open for peer-to-peer discussion for 6 weeks after the course ends.
How much does it cost?
The course is designed for those based in the UK and is priced at £120 (including UK VAT at 20%). This includes 5 weeks of lectures, access to the private facebook group and group weekly live Q&A sessions with Nikki.
Can I take this course if I already have an Etsy Store?
This course is designed for those who have not set up an Etsy store before- so this course won't be for you. I'm currently developing a course for intermediate to advanced sellers though- if you're interested in finding out more- please enroll to our School and we'll send you more information about this soon.
I'm not in the UK. Can I take this course?
YES! There's one section in this course that relates to UK specific shipping services- so that bit may not apply to you. You're more than welcome to join in if you're outwith the UK, if you're happy with this. Our Facebook Group Q&A Sessions will be held at UK evening time (Specific time TBC)
How long do I have access to the course?
How does lifetime access sound? After enrolling, you have unlimited access to this course for as long as you like - across any and all devices you own.
What if I am unhappy with the course?
We would never want you to be unhappy! If you are unsatisfied with your purchase, contact us in the first week and we will give you a full refund.